Welcome to ESLA where we have provided quality ESL (English as a Second Language) instruction to students for over 30 years.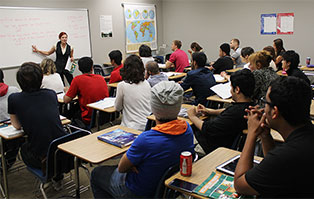 With over 1 billion speakers globally, English is the world's dominant international language for business, science, medicine, communication, media, entertainment, culture, diplomacy, and countless other fields. For many, the ability to communicate smoothly and naturally in English is the first step to securing a better future for themselves and their families for generations to come.
At ESLA, our proven program goes beyond memorization, beyond comprehension, and even beyond immersion. Our experienced and skilled teachers help you use English to become a better communicator.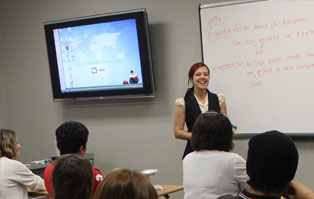 Whether you want to learn English for work, academic studies, or simply to become a more confident speaker, we are here to help you meet – and surpass – your goal. ESLA is here to ensure you a better future.
Explore our site – or call us today – to learn how ESLA's unparalleled tradition of excellence will help you to achieve a lifetime of success, happiness and prosperity.
Globalize Yourself with ESLA!